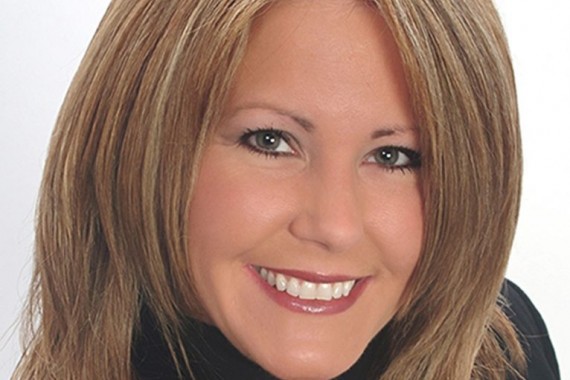 Kelly Hoodwin of Altura Homes was selected as the December Certified Marketing Professional. Kelly earned her designation in 2014 from the National Association of Home Builders' Institute of Residential Marketing, which recognizes and promotes professionalism, education and ethics in the new home sales and marketing field. Ms. Hoodwin met all of the requirements to become a CMP, which include courses on principles of residential marketing that focus on research and analysis along with strategy and implementation. She also satisfied the 50-credit requirement through education, professional experience, professional license, Industry service and recognition.
Kelly Hoodwin, CMP, is a home building industry veteran with more than 25 years of sales, marketing and business development experience. Currently she is the vice president of sales and marketing for Altura Homes. Included in her past work experience are new home sales, title company closer for various builder accounts and closing department manager for a local real estate law firm.
As a longstanding member of the Dallas BA, Kelly has had various roles within the organization including Leadership Advisory Committee, SMC chair and vice chair, McSAM Awards chair, Casino Christmas chair, Top Gun recipient, McSAM recipient and finalist multiple times, Star Award finalist and has served on the Board of Directors for 5+ years. Additionally, she was key in working with Operation FINALLY HOME for the house that was built by Altura Homes in Greenville for Sgt. Rivas in 2016. She has also served as state representative for the Association of Professional Mortgage Women and is currently a member of MetroTex Association of REALTORS® and the National Association of Professional Women.
Kelly is very proud to be a native Texan, and fourth generation Dallasite. She is also the very proud mom of Kevin, who is in the Honors Engineering Program and Corps of Cadets at Texas A&M University. Upon graduation, he will serve in the United States Air Force. When not working—which is not often—Kelly enjoys undertaking projects around the house, cooking, baking and doing "crafty" projects.
Kelly utilizes her designation by understanding how consumers shop today and being able to teach and lead by example. She believes, "The CMP designation promotes the fact that you're knowledgeable about new home construction and the advantages of a newly built home." Her customers are not only buyers but her sales team. She selected the CMP designation to advance her career path, which has proven to be a successful selection demonstrated by 25 years' experience in the homebuilding industry and her leadership roles.
The CMP teaches you how to present the best case of why a potential home buyer should choose new over pre-owned. It also teaches you how to employ every marketing advantage in your arsenal. To learn more about the Certified Marketing Professional designation contact Director of Education Sheena Beaver at sheena.beaver@dallasbuilders.org or call 214-615-3881.